Anecdote
BP Healthcare Polo Team invited for the St Moritz Snow Polo 2017.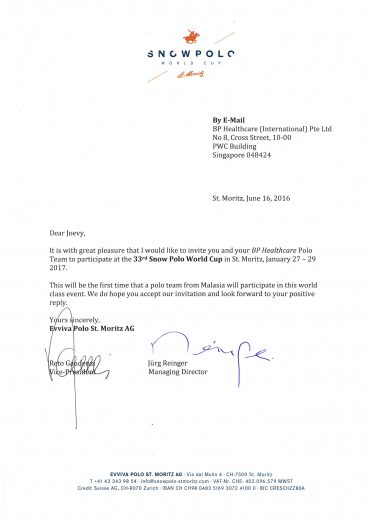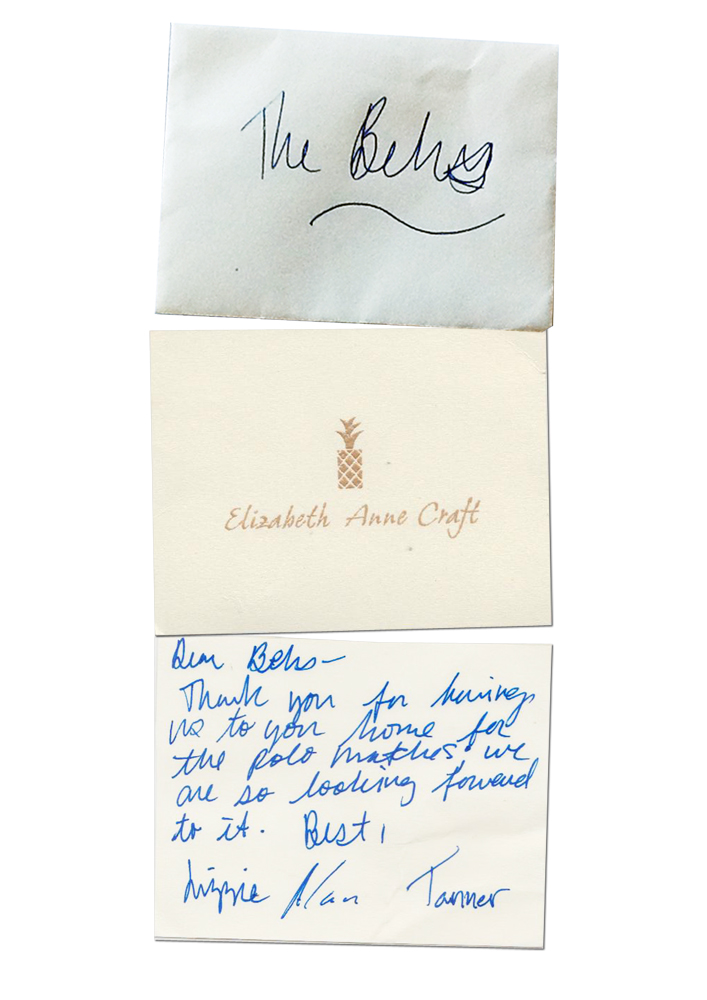 Alex from Singapore
Ex-Polo lady Captian from Yale, USA

Trip to Malaysia from Holland friends – Brenda De Boer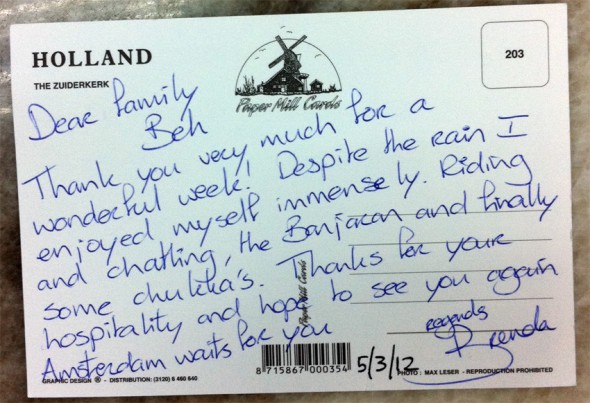 By Warwick Foreman
I love to ride and play Polo, and it was a real, dream come true when I was able to go and play at Dato Beh's polo pitch in Ipoh.
The Polo pitch was stunning and had excellent facilities. There were lots of good horses to ride allowing me to practice for hours each day as well as play lots of Chukkas with the other guests. It was an ideal place for me to enhance my Polo skills. The whole family was always there, supporting me and helping me practice and I learnt many invaluable skills while I was in Ipoh. The hospitality was excellent and everyone was extremely friendly and helpful.
We stayed in Hotels in Ipoh each night, which allowed us to see more of the vibrant and colourful city and explore more of the surrounding area including the world famous Lime Stone caves.
I first visited Dato Beh's polo pitch 2 years ago and have been up several times since then. It used to take me 7 hours by bus to travel from Singapore to Ipoh, but now it has become much easier with flights from Fire Fly for around 189.6 MRH. Using Fire Fly has made it much easier for me to visit Dato Beh and I can now visit him much more regularly. I am very appreciative for what they have done and for giving me the opportunity to play with him.