24th Annual Harriman Cup Polo Match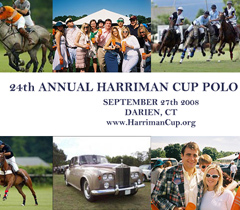 The 24th Annual Harriman Cup was held at Ox Ridge Hunt Club on 27th September 2008.
The event celebrates 24 years of polo tradition between the Univertsity of Virginia and Yale University alumni, and benefits each school's polo teams. The match commemorates the life f diplomat and sportman Averell Harriman, a Yale University graduate, top-level diplomatic negotiator for five Democratic presidents, and former New York governor.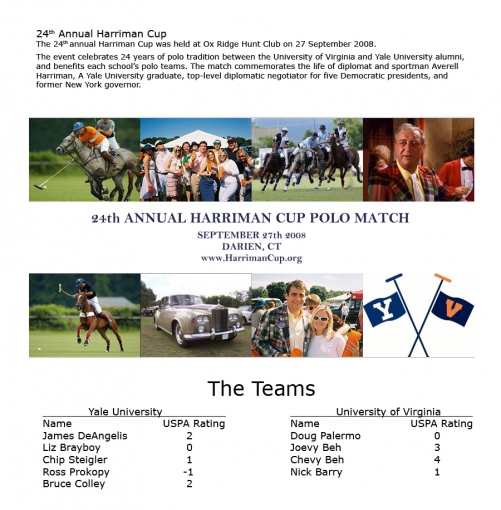 Tags: 2008, chevy, cup, harriman, joevy, university of virginia, yale university