Half-Horse, Half-Human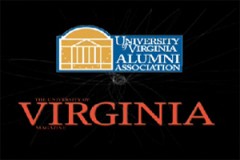 Polo may be the game of kings, but it is far from genteel. In this year's women's national finals, a player was knocked from her horse onto her head and shoulders and a horse had a fatal heart attack under its rider. Polo is a rough and tumble sport. "There's a reason there are face guards on the helmets," says polo player Emily Dameron (Col '12). "When they play without them, I've seen people get teeth knocked out, split their lip all the way up to their nose from being hit with a ball."
Polo has a venerable history as a club sport at the University. In 1953, three students leased a field north of Grounds off Old Lynchburg Road and scheduled matches, which U.Va. consistently lost, with schools like Cornell and Yale. Today, that same land is the Boca Raton of collegiate polo; it has extensive stables, outdoor and indoor arenas and a grassy polo field with a view of the mountains. "U.Va. might have the best polo facilities around and students only pay a very low fee to use them," says Yen Ling "Joevy" Beh (Col '11), captain of the men's team. "Our winning teams certainly benefit from that."
The men's polo team was undefeated this year and won the National Intercollegiate Tournament. "There was great chemistry among the teammates," says Beh. In their final match against Texas A&M—which was also undefeated—Beh, C.B. Scherer (Engr '12) and Mauricio Lopez (Col '12) scored 20 goals to beat Texas by three.
The women's team was an underdog going into the nationals. One of their starters, Meg Greenhalgh (Col '12), was hospitalized for an illness during the entire tournament and Emily Dameron played as a substitute. "In the second-to-last match, Emily made every single penalty shot, which is a difficult thing to do," says Christina Fernandez (Col '09), captain of the women's team. In the final against No. 1 ranked Cornell, Fernandez led her team to victory, contributing nine goals to a final score of 19 to 17.
Being national champions doesn't mean U.Va. polo players are resting on their laurels. "I spend all my time at the polo center. We take care of the horses, we practice and we play," says Fernandez. "The horses do a lot of the work on the field, but we do a lot of work for the horses." U.Va.'s horses are donated by alumni and many of them are retired from the professional polo circuit.
As Dameron secures the buckles of an English-style saddle around her horse, she explains that hard labor goes hand in hand with the thrill of the game. "I think I play better after I've been thrown by a horse," she says. "Adrenaline suits me."
(source: http://uvamagazine.org/sports/article/half-horse_half-human/)